Products
Kyushin Capsule F
Mini Capsule Type Which Is Easy to Take, Is Convenient to Carry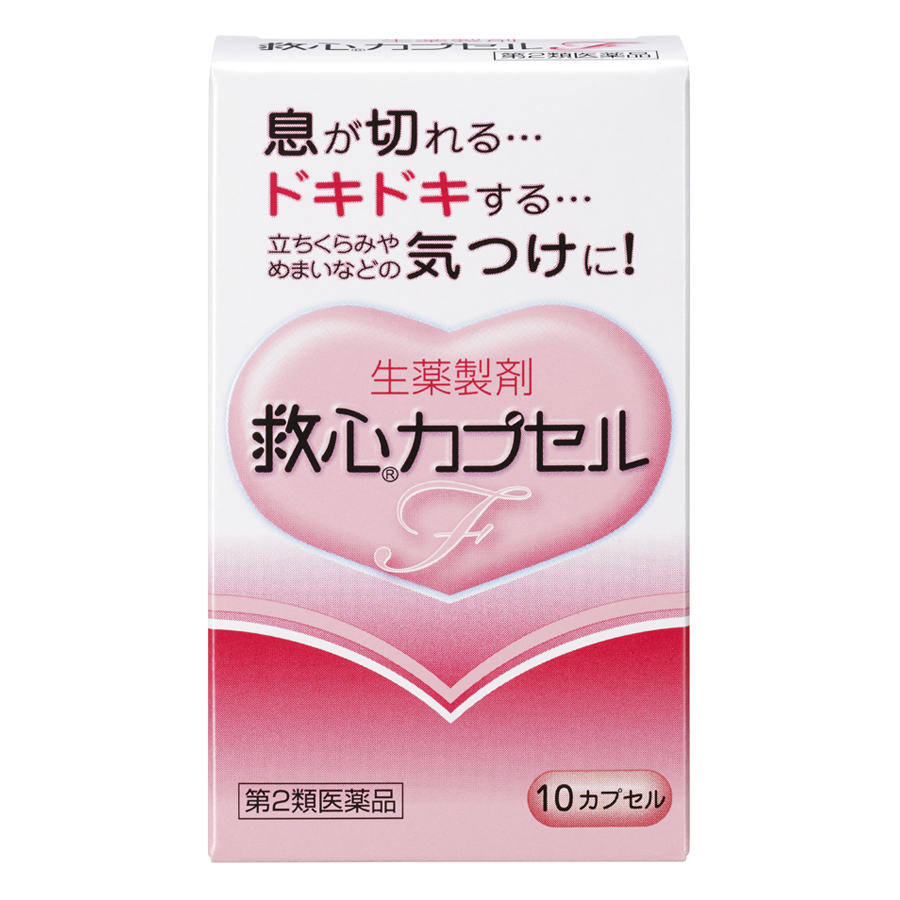 Active Ingredients
A daily dose of Kyushin Capsule F (3 capsules) contains 5mg of Toad Cake, 4mg of Oriental Bezoar, 5mg of Velvet Horn, 25mg of Ginseng, 4.5mg of Saffron, 7.5mg of Pearl, 2.7mg of Borneo Camphor and 8mg of Animal Bile (Hog Bile).
Inactive Ingredients
Pregelatinized Starch, Magnesium Aluminometasilicate, Magnesium Stearate and Gelatin including Sodium Lauryl Sulfate (capsule body).
Indications
Panting, Palpitation, Restorative.
Administration and Dosage
Adults (15 years and over): Take 1 capsule each 3 times per day (morning, evening and before going to bed) with water or lukewarm water.
Do not chew or remove the contents from a capsule. Take a capsule directly as it is.
Dosage Forms
Pale pink capsules.
Package Unit & Retail Price without tax
10 capsules ¥1,500., 30 capsules ¥4,100.