Products
Neu Hosrol
Psychogenic Anxiety and Palpitation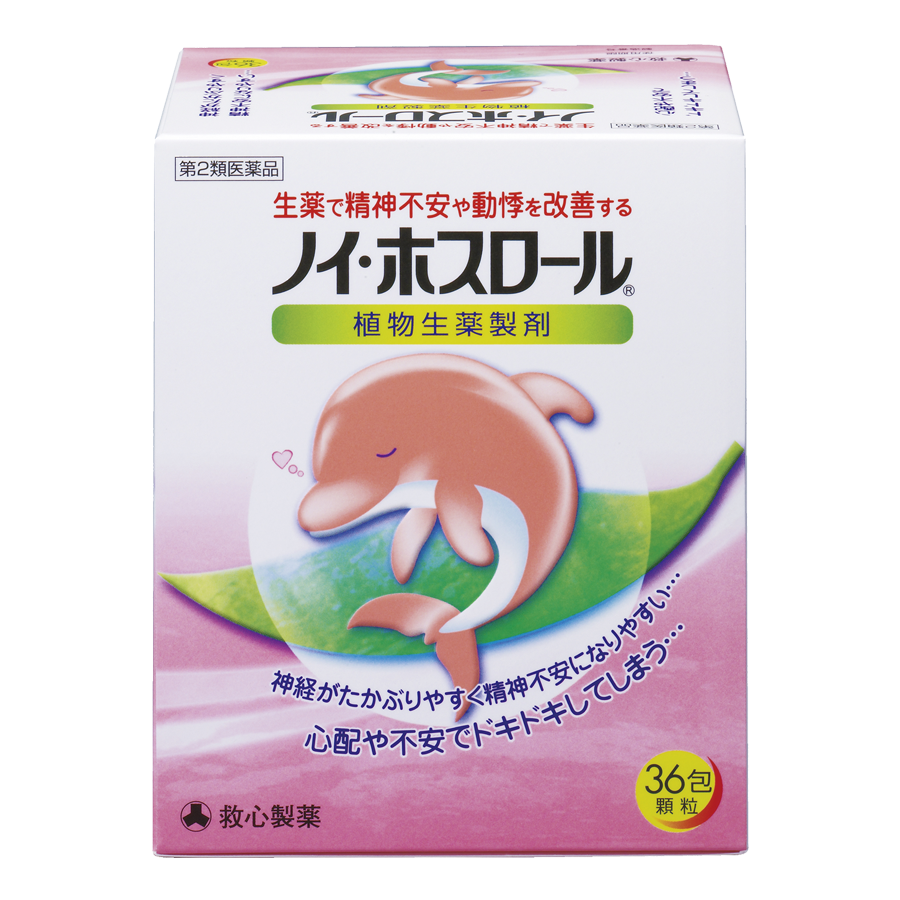 Active Ingredients
A daily dose of Neu Hosrol for adult (3 packets, 6g) contains 2,100mg of dry extract. It is the water extract of 6.0g of Poria Sclerotium, 4.0g of Cinnamon Bark, 4.0g of Jujube and 2.0g of Glycyrrhizae.
Inactive Ingredients
Lactose, Hydroxypropylcellulose and Hydroxypropyl Starch.
Indications
Palpitation and psychogenic anxiety with the feeling of rushing of blood to the head, palpitation or nerves of people with below average physical strength.
Administration and Dosage
Adults (15 years and over ): take 1 packet, 7 to 14 years old: take 2/3 packet, 4 to 6 years old: take 1/2 packet, 2 to 3 years old: take1/3 packet, under 2 years old: take 1/4 packet, in each 3 times per day (before meal or between meals) with water or lukewarm water.
(1) Children must take the medicine under the guidance and supervision of a guardian.
(2) Infant under 1 year old must take priority to consult a physician. Only in case of having no choice, take this medicine.
Dosage Forms
Light yellow brown granules.
Package Unit & Retail Price without tax
12 packets ¥1,700., 36 packets ¥4,500.